HR's Commitment is:
To be supportive
To be accountable
To be innovative
To be enthusiastic
HR DIRECTORY
Beginning Tuesday, March 17th, University Human Resources will be primarily operating in a remote fashion. Our goal is to minimize disruption and maintain operations as normally as possible. The S. Jackson St. University Human Resources (HR) office and the Training and Development Center will be closed beginning March 17th. University HR staff will be working remotely to allow for social distancing while serving our students, faculty and staff.
Please visit the websites below often as each page is subject to change and will be regularly updated.
University of Georgia Coronavirus website
University Human Resources Families First Coronavirus Response Act (FFCRA) website
University Human Resources Frequently Asked Questions website
Remote/Electronic Operations
8am-5pm Monday thru Friday
University Human Resources staff across all HR units are working remotely to maintain operations as normally as possible to assist faculty, staff and students with HR-related activities. For all HR inquires, the best way to contact us during business hours is via email. The HR Service Desk will triage questions and send it to the appropriate team.
The Human Resources lockbox located at the main entrance of Human Resources office at 215 S. Jackson St. will be available for drop-off of documents, and will be checked regularly.
If you need information regarding Benefits, please refer to the Benefits portion of the HR webpage. Please work with employees on any leave arrangement to ensure the absence is properly documented. For all benefit questions, including leave, please call 706-542-2222 or contact us via email.
For assistance with Faculty & Staff Relations, call 706-542-9756 and you will be referred to a Faculty & Staff Relations representative.
All in-person professional development classes have been cancelled and will be rescheduled. Information for online professional development can be found on the Training & Development website.
Contact us:
All offices of Human Resources will be closed with employees working remotely. If an in-person meeting is imperative, schedule an appointment by calling 706-542-2222.
For all other HR services, please reach out via phone at: 706.542.2222 or email at: hrweb@uga.edu.

Revised 4/7/2020
---
Important Updates have been made to the USG Critical Hire Process FAQ - Critical Hire Process FAQs: March 2, 2020
---
On December 16, 2019, USG Chancellor Wrigley implemented the USG Critical Hire Review process for all vacancies and new positions with an expected salary above $40,000. Please see the UGA Critical Hire site for more information. The link for the UGA Request to Fill Position form can be found under the HR News Section.
---
UGA went live with OneUSG Connect HCM System on Sunday, December 16, 2018. Links to access the new system and to user and practitioner resources are below. Please be aware that new resources are being developed at this time and will be posted as soon as available.

In addition, we have created a quick reference to assist with which system will now be used to initiate common personnel-related actions:
---
To provide feedback directly to the Finance & Administration division:

ATHENS & THE COMMUNITY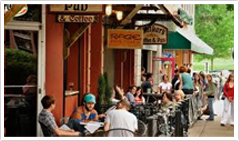 RIGHT NOW