HR's Commitment is:
To be supportive
To be accountable
To be innovative
To be enthusiastic
HR DIRECTORY
Important Updates have been made to the USG Critical Hire Process FAQ - Critical Hire Process FAQs: January 17, 2020

On December 16, 2019, USG Chancellor Wrigley implemented the USG Critical Hire Review process for all vacancies and new positions with an expected salary above $40,000. Please see the UGA Critical Hire site for more information. The link for the UGA Request to Fill Position form can be found under the HR News Section.
---
UGA went live with OneUSG Connect HCM System on Sunday, December 16, 2018. Links to access the new system and to user and practitioner resources are below. Please be aware that new resources are being developed at this time and will be posted as soon as available.

In addition, we have created a quick reference to assist with which system will now be used to initiate common personnel-related actions:






Revised 1/17/2020
To provide feedback directly to the Finance & Administration division:

ATHENS & THE COMMUNITY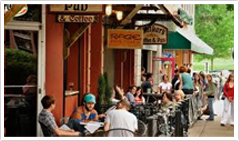 RIGHT NOW