FACULTY SUPERVISORS
PROGRAM FACULTY ADVISORS

If you are interested in hosting a student, or in finding out more information, please email Jim Geiser at jgeiser@uga.edu
Faculty Supervisors are the core of the Young Dawgs Program. Without faculty participation these students would not be having these tremendous experiences. Some information relevant to faculty:
Young Dawgs is an official UGA Program administered by UGA Human Resources.

These are highly motivated students who have a minimum 3.7 GPA.

These are unpaid internships.

A large number of our students matriculate to UGA, some stay involved with their Young Dawgs site.

Students look at your area of research/expertise prior to you being contacted. You are contacted only after a particular student has expressed interest in your particular research/expertise.

Before any student is assigned to a site the student and supervisor will meet at the supervisor's location. Both parties must be comfortable before a final assignment is made.

Students commit to a minimum 120 hours per semester.

Students will deliver a presentation based on their internship experience. Although it is not your responsibility to help with this, we do ask that you attend their final presentation at the end of the semester.

Students understand that they must be punctual and hard-working.

The day to day supervision of the Young Dawgs student can be delegated to a graduate student or other appropriate staff.

If the supervisor believes that the student is not living up to expectations, then the student can be removed from the site.

This program may fit well into the "broader impacts" section of NSF research grant requirements.
Revised 04.18.17
TESTIMONIALS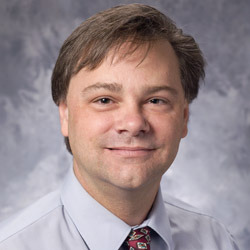 "I have been very impressed with the capabilities of my Young Dawgs students; and having them in my labs, I have seen their love of science grow."
Dr. Cory Momany, Associate Professor, Pharmaceutical and Biomedical Sciences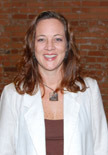 "I am so grateful for the opportunity to participate in the Young Dawgs program and having the high school students placed in our classrooms at the Child Development Lab. The program is mutually beneficial for everyone....It's a win-win situation for all!"
Dr. Amy Kay, Director,
UGA Child Development Lab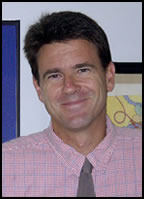 "The Young Dawgs program draws some of the brightest and most motivated high school students from the region into a variety of research programs across campus. It has been a pleasure to work with such talented young students. Their excitement and enthusiasm for scientific research brightens the whole lab."
Dr. Philip Holmes, Chair,
Neuroscience Program, BHSI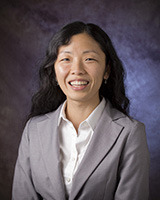 I am working with an outstanding Young Dawgs intern this semester and can't imagine next semester without a Young Dawg intern in our STRENGTH lab, as he/she provides tremendous support for my structural engineering research activities.
Dr. Migeum Chorzepa, Assistant Professor, Civil Engineering