ELEARNING TOOLS FOR PROFESSIONAL DEVELOPMENT 24/7

Choose from thousands of business and technology classes offered via webinar, lynda.com, and Microsoft IT Academy. These e-learning programs are offered at no cost to UGA employees. Online courses are available 24/7 anywhere you have access to the Internet.
---
WEBINAR COURSES FROM TRAINING & DEVELOPMENT

University System of Georgia Wellbeing sponsors free financial webinars for all University System employees. For more information go to:
http://www.usg.edu/wellness/initiatives/financial_well_being
Various dates and times

Posted 04.24.17
---
LEARNING WITH LYNDA.COM AND T&D RECOMMENDED COURSES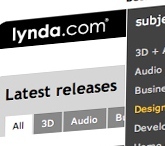 lynda.com© is an online learning resource available to all UGA students and employees and includes thousands of video tutorials, taught by industry experts, perfect for your professional and personal development.

To access lynda.com, login through Central Authentication Services (CAS).

NEW! Training & Development has previewed and curated a variety of relevant professional development courses applicable to the UGA environment. View the list of Training & Development's recommended lynda.com courses.
Questions about learning with lynda.com? Contact training@uga.edu (Subject Line: lynda.com) or 706.542.7062.
---
MICROSOFT IT ACADEMY


Official Microsoft E-Learning products are available on an unlimited basis to Microsoft IT Academy members worldwide.