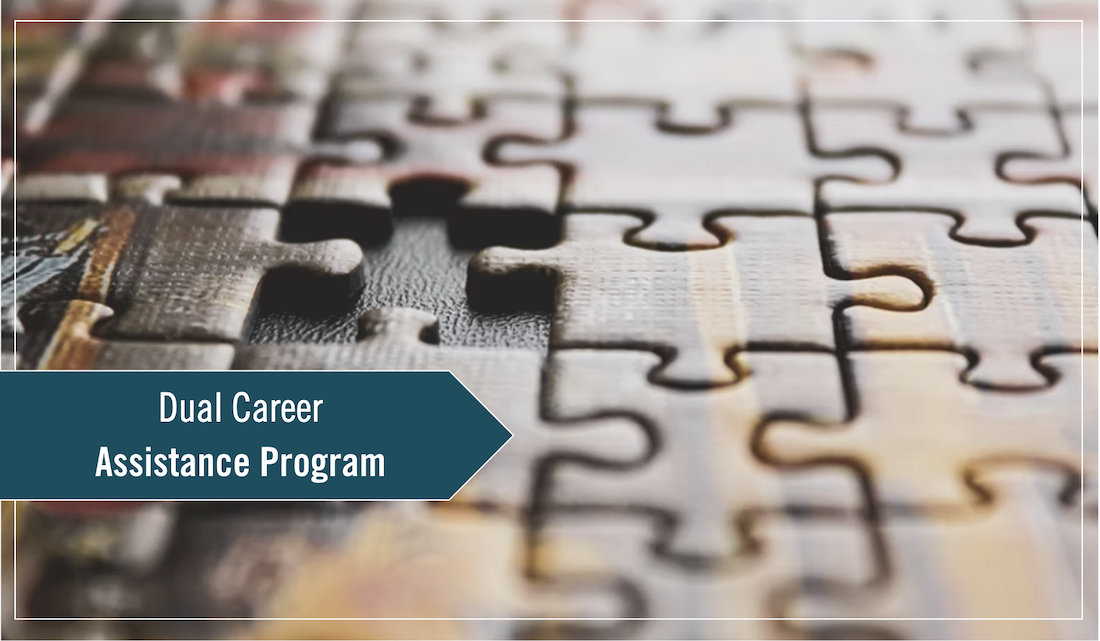 Job opportunities for spouses and partners are key to successful recruitment and retention. Although we cannot guarantee employment, we provide dedicated support to assist in the job search in and around the Athens area.
---
DUAL CAREER ASSISTANCE PROGRAM
The Dual Career Assistance Program (DCAP) includes services for spouses or partners seeking staff, administrative, or professional opportunities within Athens and the surrounding areas. These services include but are not limited to:

Providing CV/resume review, cover letter review, and interviewing critique and coaching

Providing information about the community and its top employers

Helping applicant to identify career opportunities

Assisting in the job search process through informational interviewing and job referrals both at UGA and in the community

Dual Career Faculty appointment?
If one member of the couple is a UGA faculty candidate or a UGA faculty member, please contact the Office of Faculty Affairs' Dual Career Faculty Coordinator to request dual career services.
---
ELIGIBILITY
The Dual Career Assistance Program (DCAP) services are offered to newly-hired faculty or key staff within 12 months of employment or in cases outside of those guidelines, by written request by a college dean or chair. Dedicated support will be provided for a 12-month period or until a job offer is obtained, whichever transpires first. Requests for services require approval signatures from the primary hire's department on the Dual Career Assistance Program Referral Form (PDF).


For full list of eligibility and services available, please click here (PDF).
---
APPLICATION PROCESS
The referral form should be filled out by a departmental supervisor or applicable referring official with approval signatures.

Submit electronically:

Once completed, please submit this form either electronically to dcap@uga.edu


Or, submit by mail:

Office of Human Resources/ attention: DCAP
215 South Jackson Street
Athens, GA 30602

Please allow 5-7 days for processing

---

For additional information, contact:
DCAP Coordinator, dcap@uga.edu , 706-542-2222.
---
ADDITIONAL RESOURCES
Employment Resources:

Community Resources:
Questions? Contact hrweb@uga.edu or (706) 542-2222