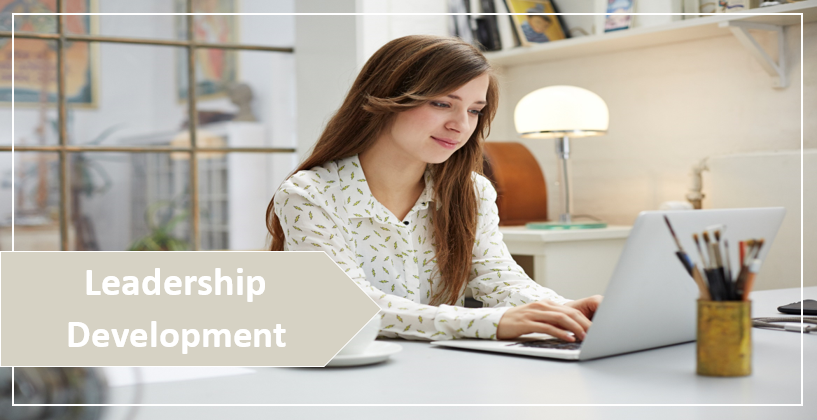 PROFESSIONAL DEVELOPMENT CIRCLES

| | |
| --- | --- |
| | A Professional Development Circle is a small, organized group of professionals bounded by a common interest in a topic and a commitment to learning together. Join us for our next Professional Development Circle. |
HIGH-IMPACT LEADERSHIP: ESSENTIALS

High Impact Leadership: Essentials is currently on hold due to COVID-19.If you would like to be added to our contact list and receive an email notification about future High Impact Leadership sessions, please email leadership@uga.edu. *********


The High Impact Leadership: Essentials program is designed for high-performing individuals who demonstrate leadership potential regardless of position title at UGA. Any staff or faculty member interested in building a strong foundation of essential leadership skills will benefit from this cohort program. This program is especially valuable to those who are already in or aspire to be in leadership positions.

The highly interactive series encompasses the essential areas of leadership, including:

Developing personal leadership qualities

Working in teams

Managing workplace conflict

Crafting emotional intelligence

Having difficult conversations

Defining your leadership values and goals

Program cost is $375. Fee includes all program materials and a personalized Hogan Assessment.

The program usually runs twice/year, once in the fall and once in the spring. If you would like to be added to our contact list and receive an email notification about future High Impact Leadership sessions, please email leadership@uga.edu.
EXECUTIVE COACHING

Executive coaching is a tool for individual leadership development, change management, and professional growth.

At Learning & Development, we follow the Sherpa© Executive Coaching program, an intensive and research-based process designed to produce specific, positive changes in leadership behavior.

Through regular, one-on-one meetings with a trained Sherpa executive coach, clients will address their most pressing leadership challenges by learning proven tools and strategies to improve performance and make a meaningful, positive impact on their division, unit, school, or college.

Executive coaching through Learning & Development includes:

12 one-hour sessions with a certified Sherpa executive coach (in person or virtually)

Leadership behavior assessment

Sherpa journal and supplementary materials

Additional facilitated meetings with an executive contact

Complete confidentiality

Candidates for executive coaching include leaders and managers with supervisory and project responsibilities, individuals transitioning to a new position, managers new to their role or to the university, and emerging leaders.

Learn More: Contact Kiz Adams, well-being coordinator and certified Sherpa executive coach, for more information.
HOGAN ASSESSMENT©

The Hogan Assessment is a tool that measures personality and workplace behaviors. Through a suite of 3 reports, clients will receive a profile of how their personalities, behaviors, and values influence their performance and leadership style.

The assessment is coupled with a 90-minute feedback session to receive individual, one-on-one coaching for greater job performance, working relationships, and career success based on report results.

Clients will receive the following reports:

The Hogan Personality Inventory (HPI) – a measure of day-to-day performance in the workplace

The Hogan Development Survey (HDS) – a measure of how behaviors manifest when under stress and the person is not actively managing their public image

The Motives, Values, Preferences Inventory (MVPI) – a measure of values and drivers to assess organizational fit

Hogan Assessments and one-on-one feedback coaching is beneficial for anyone at any level of the organization – individual contributors, supervisors and team leads, leaders and managers of people and processes, emerging leaders, and individuals moving into new roles.

Learning & Development staff members are certified to interpret Hogan Assessments and provide feedback coaching.

Email learnanddev@uga.edu for more information on Hogan Assessments for individuals and for teams.
UGA WOMEN'S STAFF LEADERSHIP INITIATIVE

The Women's Staff Leadership Institute (WSLI) is an annual program that offers a select group of current University of Georgia employees the opportunity to explore their own leadership identities, develop their careers, and support one another in issues that women leaders face in higher education administration.

Find more information on the Women's Staff Leadership Institute webpage.