More Strategic. Less Administrative.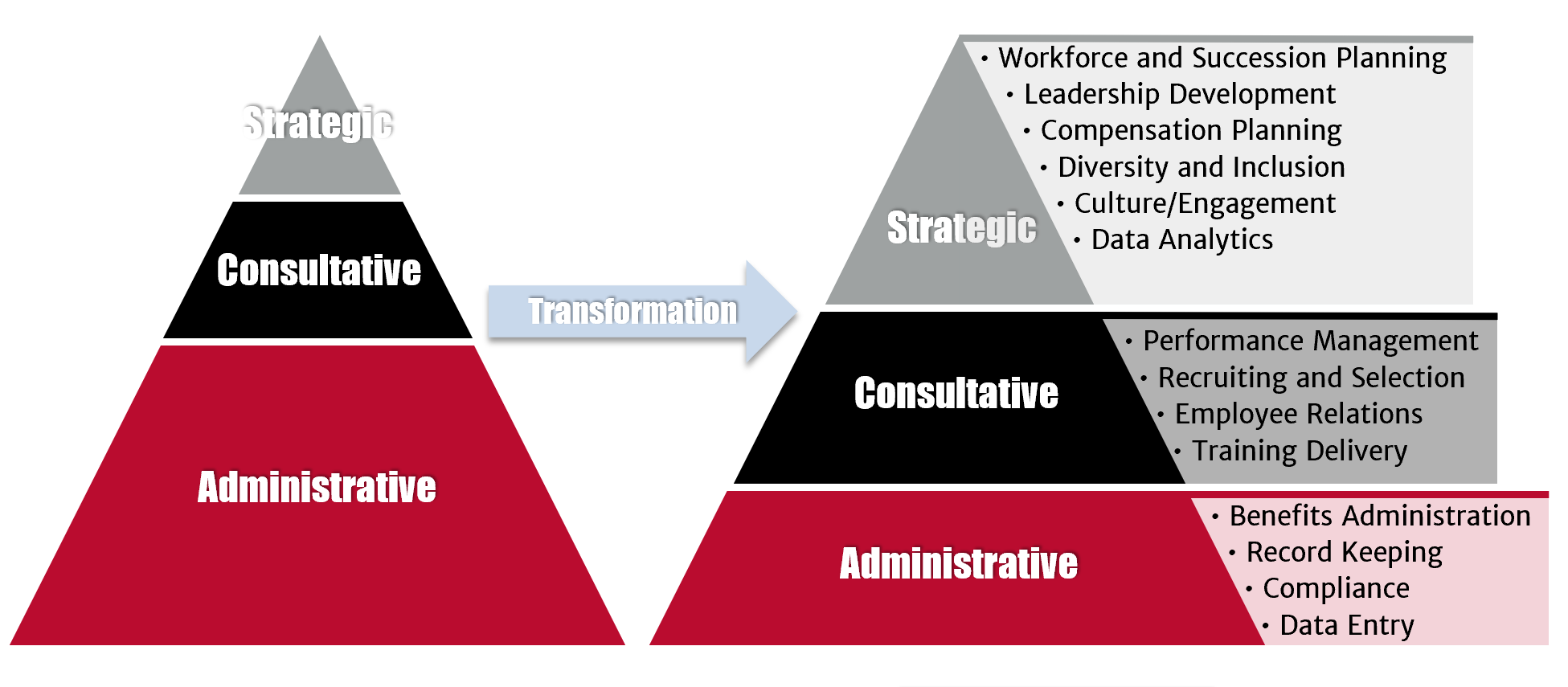 The new organization allows other areas of HR to focus on their area of expertise while being supported by this team. The HR Administration team will coordinate with the USG on system upgrades, policies, and other system matters. The team will also partner with others in HR to implement changes.

The new organization creates a service team that has the tools and resources to assist campus with any HR issue and effeciently administer programs. The well-trained team will be able to adapt for fluctuations in demand. Campus has enhanced visibility in processes and most inquiries are answered with one call or email.

The new organization allows the Talent team to advise on workforce planning, talent analytics, and programs to enhance hiring effectiveness. Compensation analysis and advising are provided. Campus benefits from more authority in hiring and more resources. The Service team will be trained and able to audit these actions.

The new organization allows the Employee Wellbeing team to focus on strategy and programming. Communicating the value of benefit programs and wellness offereings allow employees to fully realize and utilize their benefits package.

The new organization allows Workforce Engagement to focus on the strategic initiatives for UGA culture and staff engagement. Campus Managers will receive training to be able to address issues more proactively.