At Home COVID Tests
Friday, March 4, 2022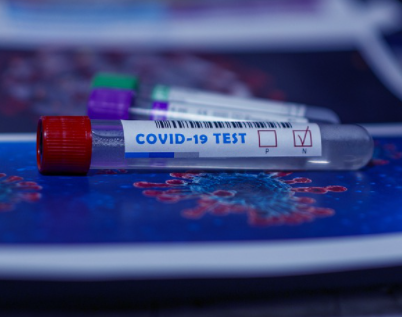 As noted in this Archnews message, we wanted to make you aware of some options available to obtain over-the-counter COVID-19 tests at no or low cost to you.
Order tests through the Federal Government
The federal government launched a COVID-19 OTC Tests website for online ordering. This site allows each household to order up to 4 free COVID-19 tests.
Obtain tests using a USG Healthcare plan
Online or over-the-counter tests are also available through the USG Healthcare plan without a prescription – up to 8 tests per member, per 30-day period.
For employees enrolled in the Consumer Choice HSA, Comprehensive Care, or BlueChoice HMO plans
Tests are available through in-network pharmacies at no cost, if they are ordered through one of the following options:
Online through CVS's Member Website or through the CVS Mobile App. Covered tests will be available within the hour, at the location with available test kits.
At an in-network pharmacy location. Covered tests must be requested at the pharmacy counter.
If you paid out-of-pocket, you may request reimbursement on-line through the CVS website. Members who choose this option, will be reimbursed up to $12 per test up to the 8 test per 30-day limit.
If you have questions, or need help submitting for reimbursement, please reach out to Accolade at 866-204-9818.
For Kaiser plan members, please see the Kaiser website for information on where to obtain the tests and how to submit for reimbursement.