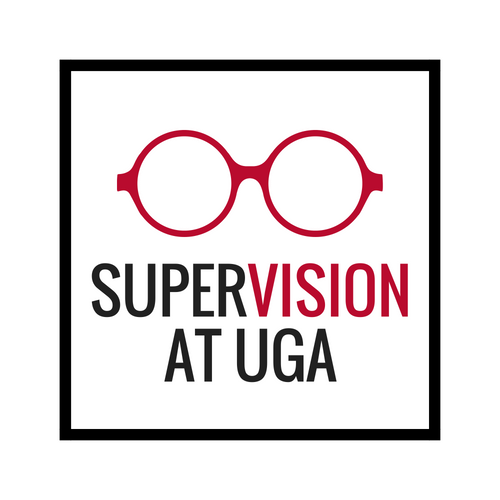 Supervisors lead people and manage processes.
Departments and units with skilled and knowledgeable supervisors strengthen the university as a whole. Good supervisors help faculty and staff better fulfill the mission of UGA and meet the grand challenges of our time.
The Supervision at UGA program provides education and experiences to support your success and growth in a supervisory role at the University of Georgia.
By participating in the Supervision at UGA program, faculty and staff in supervisory roles will:
Grow their professional network of peer supervisors, allowing them to have a rich pool of experience at their fingertips
Identify their leadership and supervisory strengths, along with areas for growth
Outline the values of their unit, leading them to develop strategies to increase morale and engagement among their team
Navigate and manage change in a way that fosters team growth and development
The Supervision at UGA program consists of a Supervisor Seminar Series, the Supervisory Fundamentals program, which lays the groundwork necessary to be a supervisor, and the UGA Supervisors' Academy, which builds upon that foundation.
---
Supervisor Consultations
While many UGA employees are working remotely and responding to the COVID-19 pandemic, supervisors are being called to manage differently. No matter how different it feels, we're here to help you.
Schedule a one-on-one or small group consultation on supervising strategies with a Training & Development professional by filling out this Qualtrics intake form. A member of our team will contact you shortly.
---
Supervisory Fundamentals
As of Fall 2020, Supervisory Fundamentals has moved to an online format. Each session of Supervisory Fundamentals will begin with a live Zoom meeting, and the majority of the content will be delivered through online, self-paced modules. A live Zoom wrap-up meeting and Q&A will conclude the program.
Supervisory Fundamentals is a foundational program designed to deliver the most essential knowledge and tools for supervising at UGA. Our online modules will allow participants the ability to learn the ins and outs of employment guidelines and policies and managing a staff. Once you have completed this program, you will have a variety of tools that you can immediately put into practice.
Fundamentals is:
Open to current supervisors, new and veteran
Strongly encouraged for all employees who hold a supervisory role at UGA
Offered on the T&D schedule 1-2 times/semester
Required under the new guidelines for participating in the UGA Supervisors' Academy
Summer 2021 dates:
Wednesday, May 26, 10:00 a.m. - 11:00 a.m. | Supervisory Fundamentals Zoom Kick-off Meeting
Tuesday, June 22, 10:00 a.m. - 11:00 a.m. | Supervisory Fundamentals Zoom Wrap-up Meeting
---
Supervisor Seminars
The Supervisor Seminars are a collection of programs designed with current and aspiring supervisors in mind. Seminars may be panel discussions, lectures from experts, or activity-based workshops and are open to aspiring supervisors, experienced supervisors, and anyone in between looking to sharpen their supervising skills. Register for all Supervisor Seminars via the UGA Professional Education Portal (PEP).
Join us for our summer seminars:
Employee Burnout | Wednesday, June 2, 2021, 2:00 p.m. – 3:30 p.m.
Burnout is a word that we've all heard, but what does it really mean? The Mayo Clinic defines it as "a special type of work-related stress — a state of physical or emotional exhaustion that also involves a sense of reduced accomplishment and loss of personal identity." The World Health Organization (WHO) says that it is a "workplace phenomenon." Learn more from James Crawford, Development Lead in Student Affairs, and Maggie Denna, senior manager of training and development, about what burnout is, ways to recognize it, and ideas for counteracting it. Whether you're an aspiring supervisor, a new one, or a manager with many years of experience, this Supervisors' Seminar is for you!
Psychological Safety + Intentionally Creating the Conditions for Team Success | Thursday, July 22, 10:00 a.m. - 12:00 p.m.
When people feel safe to contribute their ideas, teams thrive and innovation flourishes. Researchers have named this phenomenon "psychological safety" and claim it is the single most important predictor of team success. It is the necessary underpinning for learning, strategic decisions, and growth. In this session, participants will learn what psychological safety is (and what it is not), why it is crucial for teams and organizations in today's higher education context, and how we can foster it to do more than we ever imagined. Those who choose to attend this session will take an assessment to measure the level of psychological safety they currently experience in their individual workplaces. They will also be able to begin brainstorming ways to actively build psychological safety on their teams regardless of their title or position. Whether you an aspiring supervisor, new supervisor, or very experienced, this seminar is for you!
---
UGA Supervisors' Academy
In-person cohorts for the UGA Supervisors' Academy will return soon.
Sharpen the tools you gained in Supervisory Fundamentals and take your team from good to great! The UGA Supervisors' Academy is a cohort-based program that provides a professional network of other supervisors navigating similar situations whose advice is rooted in knowledge of UGA's policies, guidelines, and procedures.
The cohort will meet over seven sessions to discuss and learn crucial aspects of supervising: managing self, managing culture, managing teams, and managing change. Program fee is $100/participant to cover materials and assessment cost.
Participants must:
Be a current UGA supervisor, and
Have completed the Supervisory Fundamentals program or the previous Certificate in Supervisory Excellence
---
Looking for skills to become a supervisor?
Take a look at the T&D online career development materials
Make an appointment with a career consultant to discuss opportunities to gain specific supervisory skills
Attend future supervisor seminars to learn with other supervisors at UGA
Review LinkedIn Learning courses in UGA's Professional Education Portal to gain a general understanding of management skills
---
Additional questions?
Please contact Training and Development at training@uga.edu or 706-542-7062.
Updated 5.7.2021