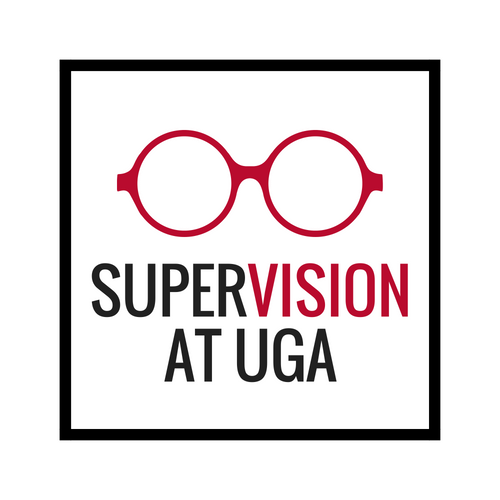 Supervisors lead people and manage processes.
Departments and units with skilled and knowledgeable supervisors strengthen the university as a whole. Good supervisors help faculty and staff better fulfill the mission of UGA and meet the grand challenges of our time.
The Supervision at UGA program provides education and experiences to support your success and growth in a supervisory role at the University of Georgia.
By participating in the Supervision at UGA program, faculty and staff in supervisory roles will:
Grow their professional network of peer supervisors, allowing them to have a rich pool of experience at their fingertips
Identify their leadership and supervisory strengths, along with areas for growth
Outline the values of their unit, leading them to develop strategies to increase morale and engagement among their team
Navigate and manage change in a way that fosters team growth and development
The Supervision at UGA program currently consists of Supervisory Fundamentals, which lays the groundwork necessary to be a supervisor, and the UGA Supervisors' Academy, which builds upon that foundation.
---
Supervisory Fundamentals
Offered August 22-23, 2018
Supervisory Fundamentals is a foundational program designed to deliver the most essential knowledge and tools for supervising at UGA. During 2 days of instruction and discussion with fellow supervisors, participants will learn the ins and outs of employment guidelines and policies and managing a staff. Once you have completed this workshop, you will have a variety of tools that you can immediately put into practice.
Fundamentals is:
Opent to current supervisors, new and veteran
Strongly encouraged for all employees who hold a supervisory role at UGA
2 days
Offered 4 times/year
Required under the new guidelines for participating in the UGA Supervisors' Academy
View the full schedule for the August 22-23 Fundamentals program here.
Register via the UGA Employee Self-Service site under the Training & Development menu.
UGA Supervisors' Academy
Offered September 5, 12, 18, and 27 (8:15 a.m. - 12:00 p.m. each day).
You must attend each session to earn the UGA Supervisors' Academy certificate.
Sharpen the tools you gained in Supervisory Fundamentals and take your team from good to great! The UGA Supervisors' Academy is a cohort-based program that provides a professional network of other supervisors navigating similar situations whose advice is rooted in knowledge of UGA's policies, guidelines, and procedures.
View the session descriptions for the September schedule. The cohort will meet once per week for four weeks to discuss and learn crucial aspects of supervising: managing self, managing culture, managing teams, and managin change.
To enroll, you must:
Be a current UGA supervisor, and
Have completed the Supervisory Fundamentals program
Special Note: Our September cohort is invitation only. For questions about eligibility, please email Training & Development (training@uga.edu).
Register via the UGA Employee Self-Service site under the Training & Development menu. You will only need to register for session 1 on September 5th. We will add you to the roster for each additional session.
---
Supervisor Programming Update
Supervisor Fundamentals + the UGA Supervisors' Academy is the reimagined Supervisory Excellence Certificate Program. If you began the Supervisory Excellence Certificate Program prior to October 2017, and you have questions about completing this certificate, please visit the Supervisory Excellence Frequently Asked Questions page.
---
Looking for skills to become a supervisor?
We strive to serve all employees looking for professional development opportunities. Take a look at the career development series and see what we offer.
Stay tuned for more professional development opportunities in late fall 2018:
T&D courses for aspiring supervisors
Online materials
Tips for interviewing for a supervisory role
---
Additional questions?
Please contact Training and Development at training@uga.edu or 706-542-7062.
Revised 6.28.18