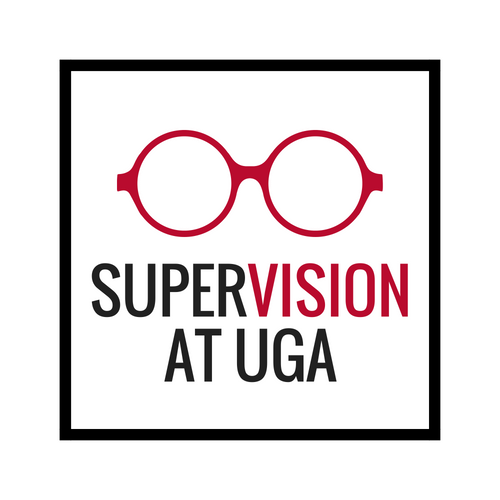 Supervisors lead people and manage processes.
Departments and units with skilled and knowledgeable supervisors strengthen the university as a whole. Good supervisors help faculty and staff better fulfill the mission of UGA and meet the grand challenges of our time.
The Supervision at UGA program provides education and experiences to support your success and growth in a supervisory role at the University of Georgia.
By participating in the Supervision at UGA program, faculty and staff in supervisory roles will:
Grow their professional network of peer supervisors, allowing them to have a rich pool of experience at their fingertips
Identify their leadership and supervisory strengths, along with areas for growth
Outline the values of their unit, leading them to develop strategies to increase morale and engagement among their team
Navigate and manage change in a way that fosters team growth and development
The Supervision at UGA program consists of Supervisor Seminars, Supervisory Fundamentals, which lays the groundwork necessary to be a supervisor, and the UGA Supervisors' Academy, which builds upon that foundation.
---
Supervisor Seminars
The Supervisor Seminars are a collection of programs designed with current and aspiring supervisors in mind. Seminars may be panel discussions, lectures from experts, or activity-based workshops and are open to aspiring supervisors, experienced supervisors, and anyone in between looking to sharpen their supervising skills. Join us for our next seminars:
"Roll out the Welcome Mat: Orienting New Employees" Panel Discussion
Thursday, May 16, 2019, 10:00 a.m.-11:30 a.m.
We all welcome new staff members, but did you know that new employees decide within their first 90 days if they will want to stay with an organization? To retain our staff, we want to be sure to start them out in the best way possible. Representatives from Student Affairs, Dining Services, Donor and Alumni Relations, and the College of Agriculture will share their processes for welcoming new employees. Come ready to listen and ask questions. Whether you're an aspiring supervisor or a seasoned one, this seminar is for you!
"So You Want to Be a Supervisor?"
Wednesday, June 19, 2019, 10:00 a.m.-11:30 a.m.
Are you interested in being a supervisor? Is supervising a career goal for you? Learn about the skills that are necessary to being a successful, supportive supervisor and how to gain experiences that build these skills even when you do not currently supervise. This seminar is open to everyone—especially aspiring supervisors.
Register for Supervisor Seminars via the UGA Professional Education Portal (PEP).
---
Supervisory Fundamentals
Offered June 4-5, 2019, 8:30 a.m. - 4:30 p.m.
Supervisory Fundamentals is a foundational program designed to deliver the most essential knowledge and tools for supervising at UGA. During 2 days of instruction and discussion with fellow supervisors, participants will learn the ins and outs of employment guidelines and policies and managing a staff. Once you have completed this workshop, you will have a variety of tools that you can immediately put into practice.
Fundamentals is:
Open to current supervisors, new and veteran
Strongly encouraged for all employees who hold a supervisory role at UGA
2 days
Offered 4 times/year
Required under the new guidelines for participating in the UGA Supervisors' Academy
View the full schedule for the June 4-5 Fundamentals program here.
Register via the UGA Professional Education Portal (PEP).
---
UGA Supervisors' Academy
The next Supervisors' Academy will be offered in fall 2019 for graduates of Supervisory Fundamentals
Sharpen the tools you gained in Supervisory Fundamentals and take your team from good to great! The UGA Supervisors' Academy is a cohort-based program that provides a professional network of other supervisors navigating similar situations whose advice is rooted in knowledge of UGA's policies, guidelines, and procedures.
The cohort will meet over seven sessions to discuss and learn crucial aspects of supervising: managing self, managing culture, managing teams, and managing change. Program fee is $100/participant to cover materials and assessment cost.
Participants must:
Be a current UGA supervisor, and
Have completed the Supervisory Fundamentals program or the previous Certificate in Supervisory Excellence
View a sample program schedule here. Registration for the fall Supervisors' Academy will open in August.
---
Special Supervisor Workshop for Summer 2019
Delegating and Coaching through Fierce Conversations© for Supervisors
Tuesday, July 16, 2019, 8:30 a.m.- 4:30 p.m.
Fees apply*
Fierce Conversations© teaches supervisors how to ignite productive dialogue that provokes learning, resolves tough challenges, and enriches relationships. It's the place to begin--the cornerstone of great leadership, healthy cultures, intelligent strategies, and whole-hearted execution.
In this workshop, learn to lead effective delegation conversations and meaningful coaching conversations. Supervisors will learn new tools and techniques in order to:
Ensure individuals know where they have authority to make decisions and act
Provide a framework for professional development
Deepen accountability through clarifying expectations
Build trust through transparency and open communication
Give direct reports the opportunity to take on more tasks and distribute them evenly throughout the organization

Surface and address issues critical to success
*Find more information and payment instructions here.
Registration deadline is May 15, 2019. There is a materials cost of $250. Register via the UGA Professional Education Portal (PEP).
---
Supervisor Programming Update
Supervisor Fundamentals + the UGA Supervisors' Academy is the reimagined Supervisory Excellence Certificate Program. If you began the Supervisory Excellence Certificate Program prior to October 2017, and you have questions about completing this certificate, please visit the Supervisory Excellence Frequently Asked Questions page.
---
Looking for skills to become a supervisor?
Take a look at the T&D career development series and online career development materials
Make an appointment with a career consultant to discuss opportunities to gain specific supervisory skills
Attend future supervisor seminars to learn with other supervisors at UGA
Review lynda.com courses to gain a general understanding of management skills
---
Additional questions?
Please contact Training and Development at training@uga.edu or 706-542-7062.
Updated 4.30.2019