Professional Development
Book Club
The Professional Development Book Club meets each semester at Training & Development. The book club is open to all UGA faculty and staff and fosters interdisciplinary conversation and networking across the university.
Book selections focus on relevant and research-based topics that help professionals meet the challenges of their work and lives. Previous selections have included:
Quiet: The Power of Introverts in a World That Can't Stop Talking by Susan Cain (spring 2017)
Switch: How to Change When Change is Hard by Chip and Dan Heath (summer 2017)
Mindset by Carol Dweck (fall 2017)
Leaders Eat Last by Simon Sinek (winter 2018)
The Culture Code by Daniel Coyle (spring 2018)
New Power by Jeremy Heimans and Henry Timms (summer 2018)
Uncensored by Zachary R. Wood (fall 2018)
Dare to Lead by Brene Brown (spring 2019)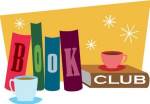 Join us to discuss the next selection:
Boys in the Boat by Daniel Brown
Friday, August 2, 2019 from 1:00-2:30 p.m. at T&D
Register to attend through the Professional Education Portal (PEP) beginning May 1st.
Have a suggestion for a future title? Want to be notified of upcoming book selections? Let us know!
Updated 4.26.2019