Professional Development
Book Club
The Professional Development Book Club meets quarterly at Training & Development. The book club is open to all UGA faculty and staff and fosters interdisciplinary conversation and networking across the university.
Book selections focus on relevant and research-based topics that help professionals meet the challenges of their work and lives. Previous selections have included:
Quiet: The Power of Introverts in a World That Can't Stop Talking by Susan Cain (spring 2017)
Switch: How to Change When Change is Hard by Chip and Dan Heath (summer 2017)
Mindset by Carol Dweck (fall 2017)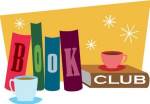 Join us to discuss the next selection:
Leaders Eat Last by Simon Sinek on Friday, February 9, 1:00-2:30 p.m.
Register to attend through the T&D course link on the UGA Self Service website beginning January 2nd.
Have a suggestion for a future title? Want to be notified of upcoming book selections? Let us know!
Updated 12.11.17