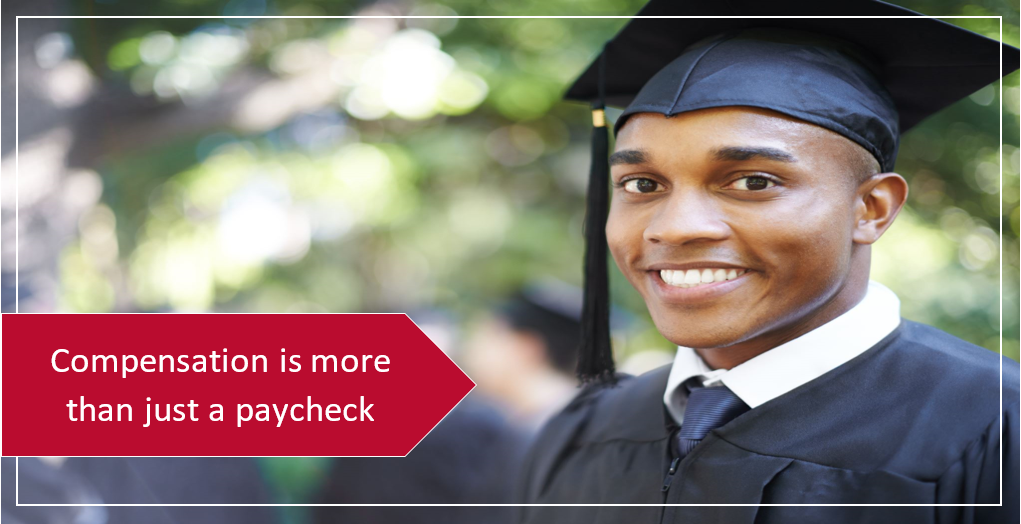 UGA offers employees a variety of work perks! The list below highlights a few of the perks you have access to. For more information regarding additional perks, please talk with your supervisor.
---
Only full-time employees will be eligible for Faculty/Staff tickets.

To be qualified to use F/S tickets, an eligible

employee must be actively employed on the date of the first game and not on terminal leave.



Faculty/Staff Ticket Distribution: Eligible F/S members may purchase a MAXIMUM OF TWO

TICKETS. Anyone can use the faculty guest ticket, provided they are accompanied by the F/S ticket

holder with a valid UGA ID card whose name appears on the ticket.

Use of Faculty/Staff Ticket: F/S Tickets CANNOT be converted to full price tickets or replaced or

refunded if lost or stolen. These are FOR USE BY THE F/S MEMBER AND GUEST ONLY.



Season Tickets can be purchased for football, Basketball, Gymnastics and Baseball!

For more information on Season Tickets

please visit the Faculty/Staff Ticket website.

To complete the eligibility form for season

tickets, please go to the Ticket Eligibility Form (PDF).
---
Staff receive 10% off everything in the bookstore (excluding computers and tablets)! Our two-level bookstore boasts a Apple certified repair center located on the
2nd floor with offers from Apple exclusive to faculty and staff each year on Apple products.

The bookstore maintains everything from textbooks, collectibles, electronics, and more to help you sport your bulldog spirit all year around! Additionally, discounts at the bookstore vary between 5-20% on items for staff throughout the year!

Check out the bookstore website to start sporting your bulldog spirit!
---
Meal plans are available to full-time benefit eligible faculty and staff members in any dining commons for 10 meals for $101.52 with post-tax payroll deductions available! You can access dining commons menus, including allergen and nutritional information, up to 10 days in advance to ensure that you can plan for your health.

Additional blocks can be purchased in 10 block increments at any time with no expiration date! Your UGA OneCard will be used to redeem the block plan.


To view hours of operation, listing information, and more for our dining commons, and 20+ retail locations, check out the Dining Services website!
---
The Meat Science and Technology Center (MSTC) located in the Animal and Dairy Science Department at the University of Georgia is a fully functional meat animal processing facility that is federally (USDA) inspected (est. # 7421A) to ensure that all animals are treated with their welfare in mind and to ensure the wholesomeness of the meat
products that are produced.

Meat sales are open to the public every Friday from 10:00 a.m. to 4:30 p.m.

For more information visit the Meat Science and Technology Center Facebook page.
---
Perks at Work is designed to help you find perks that matter to you; from employee-only discounts and programs, to savings on your favorite brands!
Access your account at Perks at Work. If you are a first-time user, click "Register for Free" and follow the instructions on screen.
---
Memberships to Ramsey are available to faculty, staff and UGA retirees, as well as their spouses, for $20 for a single month commitment or $15 per month for a multi month commitment. Limited access memberships are available for dependent children under 18 years of age for the cost of $5/month/child.

Children are permitted to use the facility on weekends (from Friday at 5 pm through Sunday at 9 pm) during the academic year and daily during the summer. All children who come into the facility must have a membership and must be directly supervised by an adult member at all times.

Memberships for dependent children ages 18-26 are also available for the cost for $20 for a single month commitment or $15 per month for a multi month commitment.
---
The State Botanical Garden of Georgia is a free resource with 33 acres of cultivated space,
including a children's garden, and more than five miles of trails through wooded natural
areas.

Native, cultivated and tropical plants are available for purchase at the gift shop Tuesday through Sunday. Employees who become "Friends of the Garden" will enjoy a 10% discount on all purchases. Friends of the garden also receive emails and newsletters with information about current events, including the holiday light show.

For more information on the plant sale, conservation efforts, and maps, please visit the State Botanical Garden website.
---



The Georgia Museum of Art, on the campus of the University of Georgia, in Athens, is both an academic museum and, since 1982, the official art museum of the state of Georgia. The permanent collection consists of American paintings, primarily 19th and 20th century;
American, European, and Asian works on paper; the Samuel H. Kress Study Collection of Italian Renaissance paintings; and growing collections of southern decorative arts and Asian art.

---
| | |
| --- | --- |
| | In 1987, Dr. Charles Knapp, newly appointed President of the University of Georgia, declared that UGA needed to develop a "cultural fabric" that could best be realized through major artistic presentations in an appropriate cultural center. From this commitment came a new Performing and Visual Arts Complex on East Campus, which included the Georgia Museum of Art, the School of Music, and the multi-venue Performing Arts Center. |
---
The USG and its institutions encourage full-time faculty, staff, and administrators to participate in development activities and study by remitting tuition for those activities that have been authorized by the employee's institution.

Participation in the Tuition Assistance Program (TAP) shall be available to full-time, benefiteligible employees who have successfully completed at least six months of employment in a benefits-eligible position as of the date of the TAP application deadline for the desired academic semester.

For more information visit the UGA TAP Website.
---
Set on the rolling terrain of northeast Georgia, this par 71 Robert Trent Jones layout is widely regarded as one of the best university courses in the United States. Renovated by Love Golf Design in 2006, the course is up to the standards of modern championship play and is home to both of the University's top-ranked golf teams and maintains their practice grounds and clubhouse.

Discounted rates are available for UGA students, faculty, staff, and alumni on a regular basis, while the general public can take advantage of our multi-play discount card,

G-Pass

. Corporate and group

outings

are welcomed. Tee time reservations may be made one week in advance by calling the golf shop or using the

online tee time reservation system

. Reservations more than two weeks in advance may be made via the Golf Course's

online store

.
---
The University Childcare Center provides a warm, engaging learning environment to the children of UGA faculty, staff, and students as well as to families of the Athens community.

Learn more at the University Childcare Center Website!

Additionally, the Child Development Lab at McPhaul provides developmentally appropriate programs on a full-day basis for children ages 8 weeks to 5 years of both University and community families.

For more information, be sure to visit the Child Development Lab Website.