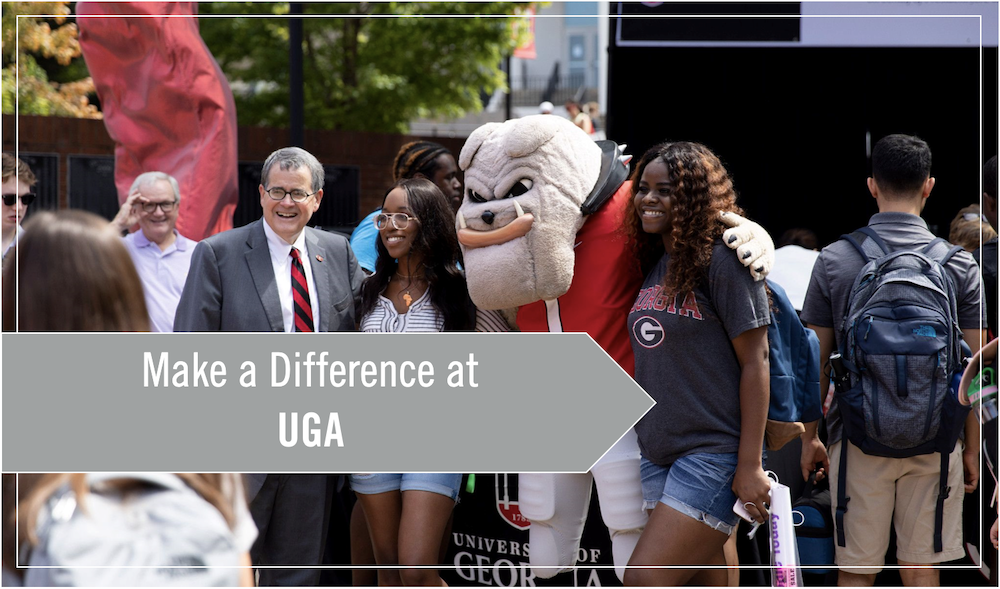 The University of Georgia, a land-grant and sea-grant university with statewide commitments and responsibilities, is
the state's oldest, most comprehensive, and most diversified institution of higher education.
The Birthplace of Higher Education in America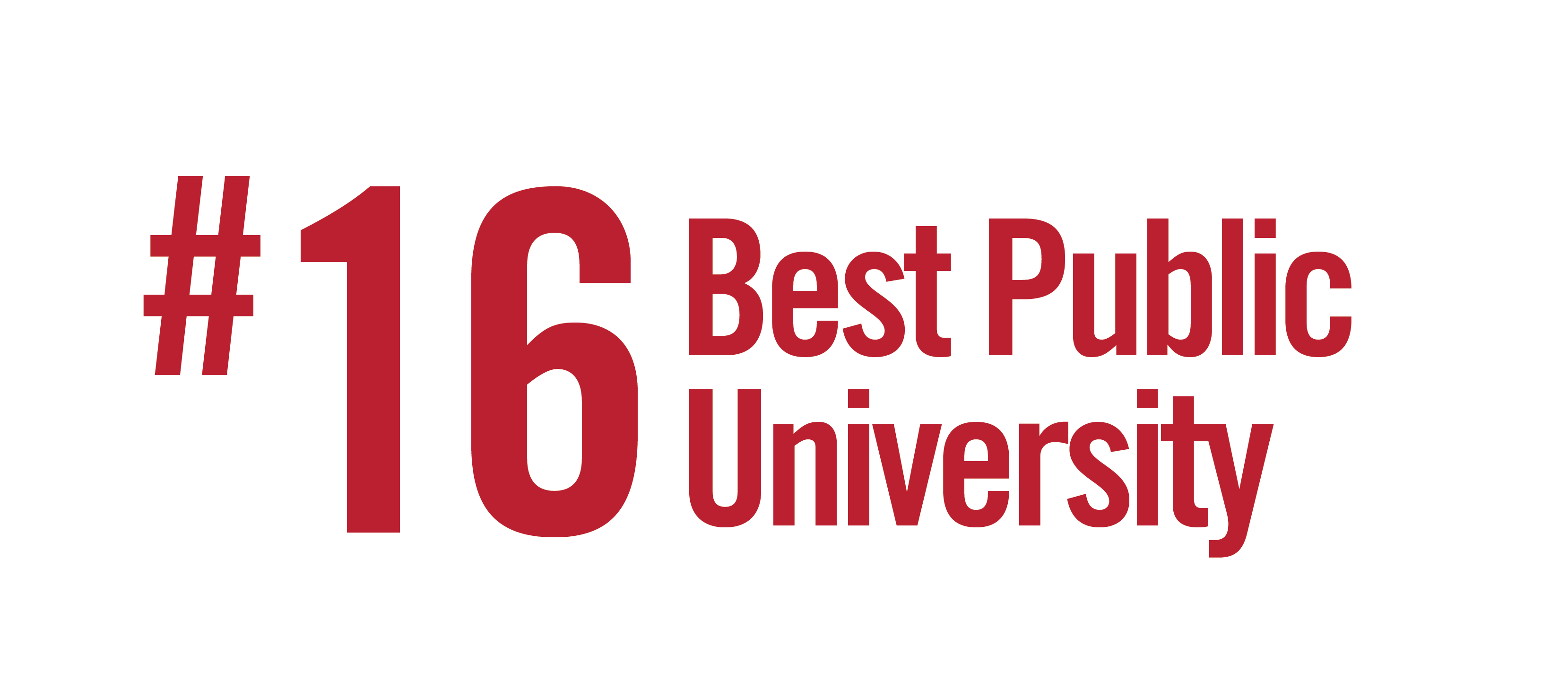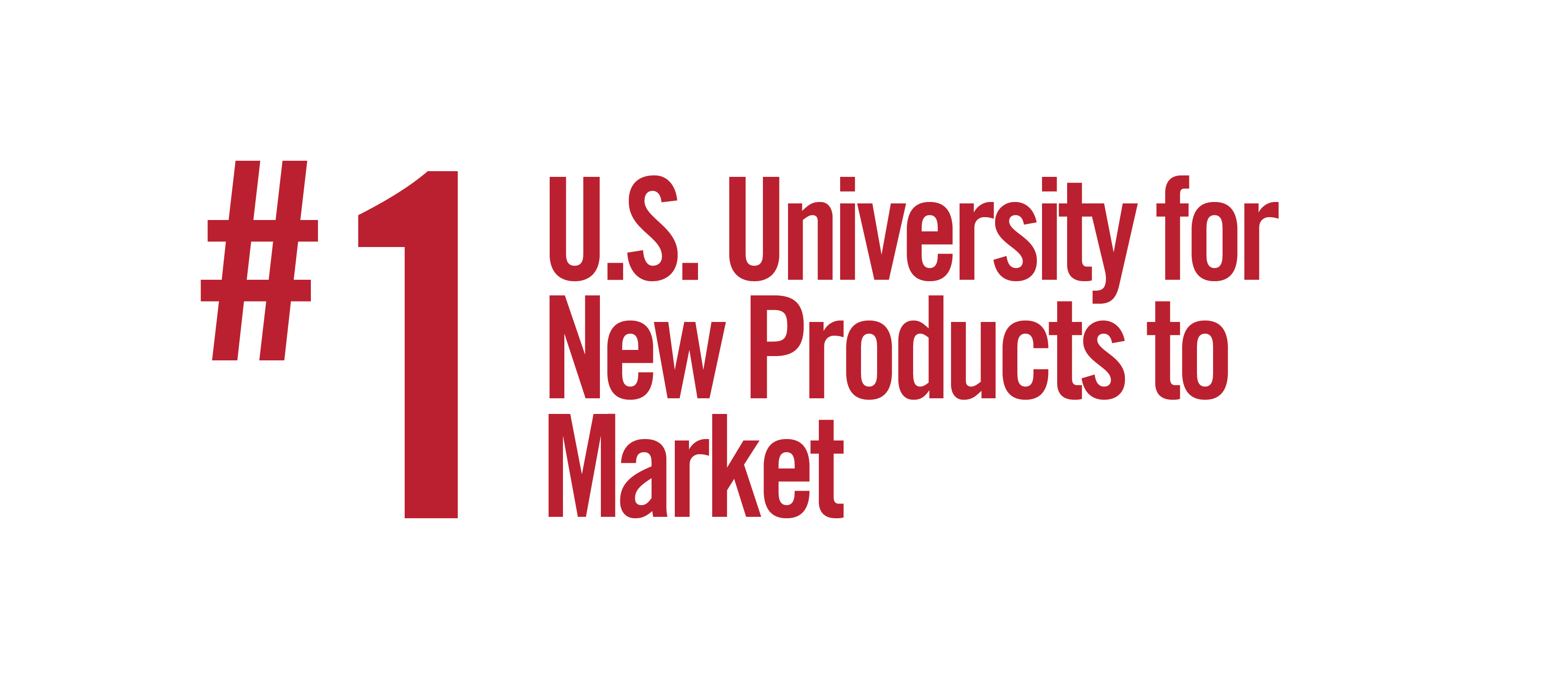 UGA's motto is"to teach, to serve, and to inquire into the nature of things"

President Jere Morehead tells us more about why UGA:

MAKING A MEANINGFUL DIFFERENCE
FOR STUDENTS

At UGA, we make a difference every single day to students who never dreamt that college was a possibility, to students who have grown up being a Bulldog their entire lives; and the difference that we make doesn't stop there. Our students, whether undergraduate, graduate, or post-graduate, make a difference on and off-campus during their time at UGA and afterwards.

Our faculty and staff foster the dreams of our students to become their best selves and to solve the grand challenges of our time. As the birthplace of public higher education in America, and we are honored to serve and support all who come here.
FOR GEORGIA

| | |
| --- | --- |
| | We are commited to educating tomorrow's leaders, innovation and discovery, and serving our state. What starts at UGA generates a $6.5 billion impact on the state of Georgia. More than 200 companies have been launched based on UGA research, more than 850 products have been introduced to the marketplace, and we're just getting started. When you become a Bulldog, you become part of a family that is committed to making a positive impact on our city, state, country and the world. Find out more about how we impact our state everyday on the Impact Georgia website. |
FOR ONE ANOTHER

| | |
| --- | --- |
| | We are more than faculty, staff, and students. We are a Bulldog family that mentors, teaches, grows, and inspires together. Our workforce is more than 10,000+ strong and together we can continue to bring our students to the finish line while simultaneously driving UGA as one of the best public universities in the nation. You can make the difference at the University of Georgia. |

ATHENS

WHY ATHENS?

| | |
| --- | --- |
| | Athens is truly a special community. Here is a sampling of some of the accolades and lists where Athens has landed in recent years, including placements in "The South's Most Beautiful Colleges,""America's Coolest Southern Towns," "Live, Work, Play City Award," "Best Music Scenes," "Top College Football Town in America," "Colleges with the Best Food,""Best Places to Retire" (multiple years), and #1 on the list of the "24 Coolest Towns in the USA." You can find many more on this page. |
STATE BOTANICAL GARDEN

As

a unit of Public Service and Outreach at the

University of Georgia, the State Botanical Garden of Georgia creates and nurtures an

environment for learning, inspiration, and

engagement through horticulture,

conservation, science-based programs, and

lasting partnerships.
PERFORMING ARTS CENTER

In 1987, Dr. Charles Knapp, newly appointed President of the University of Georgia, declared

that UGA needed to develop a "cultural fabric" that could best be realized through major

artistic presentations in an appropriate cultural center. From this commitment came a new Performing and Visual Arts Complex on East Campus, which included the Georgia Museum of

Art, the School of Music, and the multi-venue Performing Arts Center.
GEORGIA MUSEUM OF ART

The Georgia Museum of Art, on the campus of the University of Georgia, in Athens, is both an

academic museum and, since 1982, the official art museum of the state of Georgia. The

permanent collection consists of American paintings, primarily 19th and 20th century;




American, European, and Asian works on paper; the Samuel H. Kress Study Collection of

Italian Renaissance paintings; and growing collections of southern decorative arts and Asian

art.
EMPLOYEE PERKS

| | |
| --- | --- |
| | Learn more about a few of the many UGA employee perks here. |

CAMPUS TOUR