Tuesday, March 29, 2022
$5,000 Cost of Living Adjustments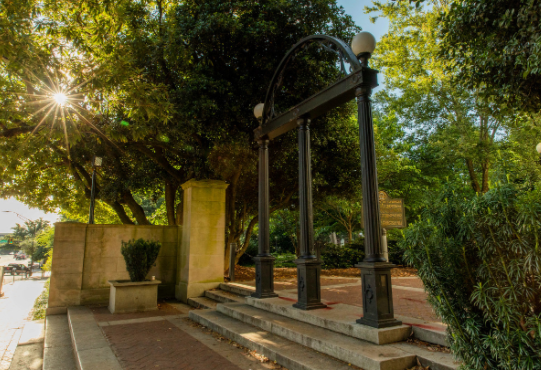 We are pleased to inform you that the University of Georgia is included in the State of Georgia's recently approved FY 2022 amended budget, which provides a $5,000 pay increase for faculty and staff in FY 2022. We are deeply grateful to the Governor and the General Assembly for recognizing our faculty and staff's talent, hard work, and dedication.
All regular, benefits-eligible faculty and staff of the University System of Georgia who are actively employed on April 1, 2022, will be eligible to receive this $5,000 increase to base pay as a Cost-of-Living Adjustment (COLA). The increase will be prorated based on full-time equivalency (FTE). Non-benefited employees, including temporary employees and those working fewer than 30 hours/week, are not eligible.
We would like to take this opportunity to express our deep appreciation to every member of our university community. The work you do is meaningful: it drives our mission and changes lives.
Frequently Asked Questions
If you have any questions, please do not hesitate to reach out to your unit's HR Liaison or contact University Human Resources.
Overview
12-Month Employees: For eligible 12-month exempt employees, you will see an increase to your April, May, and June paychecks of $416.67 per month ($5,000/12). For eligible non-exempt employees, you will see an increase to your hourly rate of $2.40 beginning in April 2022. In addition, a one-time payment of up to $3,750 for your service between July 1, 2021, and March 31, 2022, will be included.
9-Month Faculty and 9-Month Exempt Employees: For eligible 9-month faculty and exempt employees, you will see an increase in your April and May paychecks of $500 per month ($5,000/10). You will also receive one-time payments up to $3,750 in April and up to $250 in May for your service between August 2021 and March 31, 2022. This will ensure the FY 2022 increase is up to $5,000.
While the state budget does not include part-time and temporary faculty and staff as eligible for these increases, UGA is grateful to have been able to implement compensation adjustments for thousands of employees already this fiscal year. These include increases to minimum hourly rates and increases to minimum hiring rates, along with several rounds of compression increases.
Timing
Eligible individuals paid biweekly will see these increases reflected in the second pay period in April (pay date of April 22). Eligible individuals paid monthly will see these increases reflected in their April paychecks (pay date of April 29).
One-time Payments
As noted above, eligible faculty and staff who have been continuously employed by the University of Georgia or another state institution since July 1, 2021, will receive a one-time payment of up to $3,750 for 12-month employees as compensation for service in the current fiscal year. These amounts will be prorated by the start date for those whose employment began after July 1, 2021. Individuals must be active during the pay period in which these one-time payments are issued to be eligible. 12-month employees will receive these supplemental payments in the same pay period as the base salary increase, which is April 22 for those paid biweekly and April 29 for those paid monthly. 9-month faculty will receive the initial payment up to $3,750 on April 29 and the final supplemental payment up to $250 on May 31st.
Please remember these increases, like all other compensation, are subject to income tax.