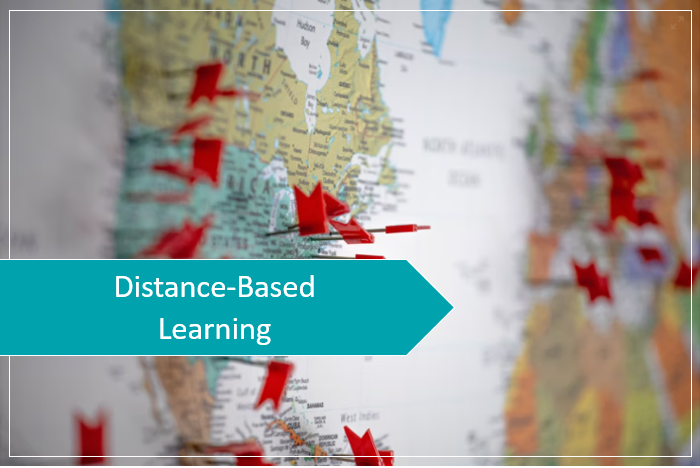 Make distance-based learning part of your ongoing growth and development! Options include live online T&D classes, LinkedIn Learning courses, books and articles, TED talks, self-directed learning projects, and virtual discussion groups.
RECOMMENDATIONS: CURATED LISTS

| | |
| --- | --- |
| | In addition to the opportunities listed below, consider these curated lists of Learning & Development recommendations for distance-based professional development: |
LIVE ONLINE CLASSES FROM LEARNING & DEVELOPMENT

| | |
| --- | --- |
| | Learning & Development is providing specialized learning at a distance to help faculty and staff meet the challenges of working during the COVID-19 pandemic. Check out our Current Classes for a list of over 100 live professional development opportunities being delivered via Zoom and register for these classes via the Professional Education Portal (PEP). |
REMOTE LEARNING CIRCLES

View the Remote Learning Circles Guide (PDF) for detailed instructions on leading a learning circle.

What is a learning circle?

A learning circle is a group of people who are committed to learning and growing together. The goal of a learning circle is to create open dialogue and reflection around concepts, issues, etc., with a focus on a shared outcomes. A remote learning circle engages a group in this type of learning remotely.

What is involved?

Remote learning circles do not require substantial time to facilitate, nor do they require expert-level knowledge.They can be structured to meet the learning and engagement needs of your team. Meet anywhere from 30 minutes up to 2 hours. Feel free to be creative and make it your own.

How do I get started?

Bring your team or group of colleagues together to discuss a TED talk, article, podcast, book, article, class, or relevant workplace topic.

Check out our Remote Learning Circles Guide (PDF) for step-by-step instructions, suggested agendas, and sample communications to get started.

As you navigate this new structure, please reach out to Learning & Development with any questions.
LINKEDIN LEARNING

Visit LinkedIn Learning and log in through UGA Single Sign-On to access thousands of online courses.

LinkedIn Learning, formerly lynda.com, is an online learning resource available to all UGA faculty, staff, and students at no cost and includes thousands of video tutorials taught by industry experts. Online courses range from 5 minutes to several hours and are available 24/7 anywhere you have access to the Internet.

LinkedIn Learning Playlists

Learning & Development has curated playlists of recommended courses by topic and role for individuals, supervisors, and leaders to further develop their individual competencies.

Playlists by Topic:

Playlists by Role:

Need help using LinkedIn Learning?

After logging in, check out How to Use LinkedIn Learning. Find the topics you want using search tools, explore learning paths, play and pause training videos, use transcripts and exercise files, and customize your online learning experience.

For questions about LinkedIn Learning, contact the EITS helpdesk.
USG LEARNING EVERYWHERE

Visit USG Learning Everywhere to access free educational resources.

The University System of Georgia's 26 public state colleges and universities are offering a diverse set of educational resources and services to anyone, anywhere, who wants to learn and experience new things online. From lifelong learners to those just starting out, these free materials help meet the needs of a rapidly changing, increasingly digital world.

Some of the available resources include:

FreeCore: Free Online Courses from eCampus

Affordable Learning Georgia: Open Textbooks

USG Coursera Courses

Affordable Learning Georgia: Open Learning Materials
UNIVERSITY OF GEORGIA CENTER FOR CONTINUING EDUCATION

Visit the Georgia Center's Professional Courses webpage for a list of online and in-person options.

Whether you want to advance your career, get started in a new field, or pursue a new passion, The University of Georgia Center for Continuing Education has a wide variety of courses and certificate programs that will help you get where you want to go. And many of these courses are available online, giving you the flexibility to learn from your home, and at your own pace.
UGA TERRY COLLEGE OF BUSINESS EXECUTIVE EDUCATION

Visit the Terry College's Executive Education programs calendar for a schedule of online and in-person courses.

University of Georgia Terry College of Business Executive Programs offers a suite of conferences and educational leadership programs designed to meet the needs of businesses and executives.

University employees are eligible for a 50% discount on these programs. To register at 50% discount, please contact Lisa Griffiths for the discount code.
UGA DIVISIONS AND UNITS

| | |
| --- | --- |
| | Several UGA divisions and units offer specialized distance-based learning opportunities for their staff members. Please visit these units' professional development websites for more information: |
PROFESSIONAL EDUCATION PORTAL (PEP)

UGA's Professional Education Portal (PEP)is a cutting-edge tool to support your professional development and research-related educational needs at the University of Georgia. Register for courses and find online resources from the Office of Research, the Environmental Safety Division, and Human Resources.

The following courses from USG and the State of Georgia are also available:

Human Trafficking Awareness Training - an online training course provided by the State of Georgia that provides you with an understanding of how human trafficking affects our State and how you can be part of the solution to help eliminate this problem in our communities.
USG Cybersecurity Awareness Training – an awareness module to help USG employees stay cyber safe. All USG employees are required to complete this training biannually each April and October.
USG Ethics Training - a mandatory course part of the Chancellor's system-wide efforts to further promote and celebrate our ethical culture. Find more instructions about this mandatory training on the USG Ethics webpage.

Search for the course title at the top of the PEP homepage to launch the online module(s).